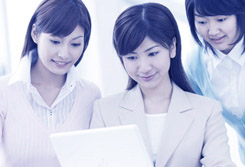 Value-added Sales
On the basis of strategic cooperative relationships with product suppliers and its own product management and expansion capacity, and by way of a nationwide marketing service network, the company can achieve full coverage of the targeted consumer market and meet the application needs of consumers by taking product sales agents as its core, and with the support of a comprehensive service method.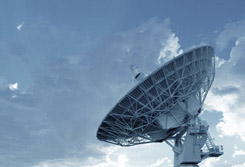 Technology Leasing
As the first domestic technology leasing company, BOJ has a rich inventory of apparatus: 35,000 model types and 550,000 parts accounting for a global inventory which is worth six billion yuan. The company is regarded as the specific unit responsible for "public technical service platform of technology leasing" and the specific unit responsible for leasing channel of the public service platform researched and developed by Shanghai.
The company's strength, systematic procedures and services make BOJ the authorized leasing service provider for the well-known manufacturer Keysight. At the same time, BOJ has become the strategic cooperator for CSIP and provides it with long-term, professional and comprehensive one-stop services.
Technical Services
An open laboratory, measurement, calibration and maintenance services, asset outsourcing management and bonded warehouse storage services.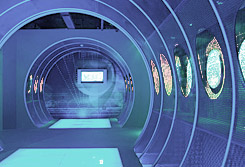 Application System Integration
The company primarily looks to rapidly-growing strategic emerging domestic industries, and provides comprehensive test application solutions, including professional consultation, planning design and program implementation.
At present, the company has extended its business into the photovoltaic solar industry, solar energy battery research, and core test application for the production and grid-connected power generation field, and some other application fields, including photoelectricity, semi-conductor research and the manufacturing field, automated tests for industrial electronic production lines, metrological verification of thermal equipment and high-precision automated tests.